Since everyone is talking about Michael Jackson, I thought it would be interesting to look back at his weddings.
In 1993 MJ married Lisa Marie Presley after proposing over the phone. They married in the Dominican Republic behind Jackson's usual veil of secrecy. There aren't any public photos, but who can forget this odd moment from the 1994 Mtv VMAs?
Uncomfortable Kiss
Just a few months after he divorced Presley, MJ married his nurse Debbie Rowe. Again, no wedding picture, but here is a snap of the two right after the ceremony.
Casual Ceremony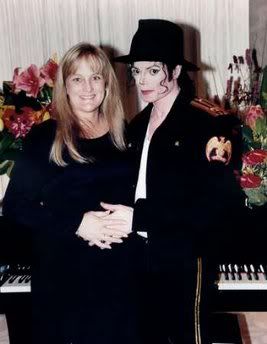 Their marriage ended in 1999, but he did provide his services as the co-best man at Liza Minelli and David Gest's lavish 2002 wedding.
Superstar Wedding
Rest in Peace, Michael. I have mixed feelings on your personal life, and really mixed feelings about your music post-Dangerous, but I'll always miss your wacky antics (and weddings!)
-Kay